05 Jan

Stero ENERGY STAR® Qualification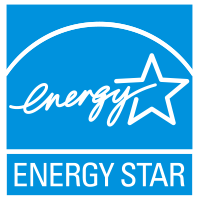 Stero has recently received ENERGY STAR® qualification for the SD3 door-style dishmachine. At .85 gallons of water per rack, the Stero SD3 is one of the lowest water consumptions in the industry. Available in both hot water and chemical sanitation models, the SD3's flexible design and now lower water consumption make it an attractive option for sustainability-minded foodservice operators.
"The Stero SD3 provides simple and durable design for end-users, now with lower overall operating costs," said Doug Cole, Business Development Manager for Stero. "As we continue to make improvements to our product family, the customer is always at the forefront of those decisions. The desire for consistent washing results while also striving for aggressive sustainability goals is quite often top-of-mind with operators, as parts of our country continue to struggle with serious water shortages and drought conditions."
The Stero SD3 is a viable option for establishments serving between 50 and 250 meals per hour. Intuitive, digital controls, 180 degree rinse assurance on high temperature units, interchangeable upper and lower wash and rinse arms for cleaning ease, and a door-actuated start are just some of the operator-friendly features of this ENERGY STAR® qualified door-style warewasher.
To learn more about the SD3, visit us at www.Stero.com. The Stero Buyer's Guide to Warewashing, 4th Edition, is now available! Click here to download.
Stero warewashing systems have been proudly manufactured at our U.S.-based, state-of-the-art facilities for over 70 years. The high quality, durable and efficient equipment is not just the best value in the industry, it's an investment in quality that is built to work, and made to last. Stero designs units that integrate all dishroom clean-up elements into practical arrangements. This integrated system concept offers precise designs configured to fit the unique requirements of any operation, allowing customers to focus on what matters most—serving their customers.
Stero holds high standards for innovation and rugged construction, manufacturing heavyweight performers designed to work harder and last longer than any other brand. To learn more about Stero, please visit www.Stero.com or contact us by phone at 800-762-7600.